When I throw something away,
How long does it take for textiles to decompose?
That depends on the type of item
Cotton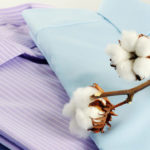 Shirts-Pants
Undergarments
1-14 months
Silk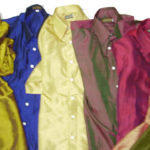 Linens, Clothes
Undergarments
1-14 months
Wool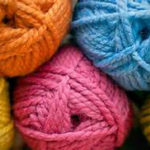 Gloves, Hats
Scarves, Socks
1-5 years
Cashmere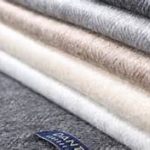 Sweaters
Accessories
1-14 months
Leather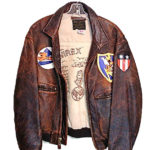 Shoes, Jackets
Belts, Purses, Wallets
1-14 months
Hemp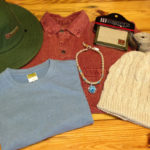 Pants, Shirts
Shoes, Hats, Bags
1-14 months
Rubber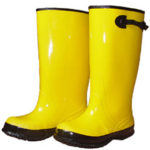 Shoe Soles
Shoes
50-80 years
Bamboo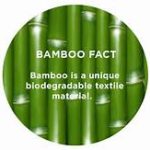 Linens, Shirts
Socks
1 year
Nylon-Rayon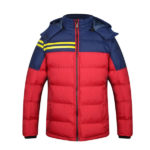 Swimwear, Activewear
Lingerie, Rainwear, Coats
50-80 years
Linens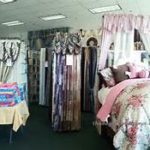 Table clothes, Rugs
Bedspreads, Curtains
2 weeks
When you donate something away, where does it go?



TEXTILE RECYCLE PROCESS
You are probably used to recycling aluminum, paper, glass, and other items. But did you know that clothing and other textiles can be recycled too?
But did you know that clothing and other textiles can be recycled too?
Share, shout or tweet these textile recycling facts with your friends and family.  The textile recycle process is based upon the item being recycled.  See the textile decomposition to learn more.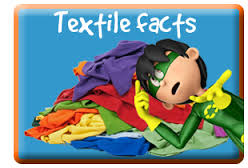 What American Recyclers does is called REUSE RECYCLING.
We collect pre-owned clothing, shoes, bags and leather goods that would otherwise wind up in landfills.
We help stimulate the local economy by:

Providing Local Jobs within the Community.
Salary goes back into the local economy.
Buy fuel locally.
Purchase service materials to support our collections effort locally.

Through our collections and the sale of those collections, we provide valuable revenue to Charities that work right here in the local community to provide their services.
We provide access to quality pre-owned clothing, shoes and other goods to people in developing countries around the world who would not have access to these types of products at standard retail prices.
The most recent studies done by the EPA and other private and commercial groups have found the following facts:
There are over 300,000,000 people now in the United States of America alone.
On Average, every man, woman and child "casts off" 82 pounds of Pre-Owned clothing, shoes, and other apparel articles a year.
That amounts to over 82 Billion Pounds a year.
Of that 82 Billion Pounds annually, only about 15% of it is recycled.
85% of those pre-owned items wind up in landfills.
These items account for approximately 5.2% of the total pounds of refuse that goes into landfills each year.
Landfill space is getting more expensive and harder to find every year.
Reuse Recycling has the smallest "carbon footprint" of any type of recycling.
Opposed to other recycling there is no high temperature melting, boiling or burning.
Most of what is collected for Reuse is sorted, graded and redistributed to those less fortunate than many of us.
Collections deemed as unfit for Reuse are often cut into wiping rags and resold as "bag of rags" products for commercial, industrial or private reuse.
Other products that are unfit for Reuse often go into the making of commercial and residential insulation products and other uses.
It is good for the local and national economy.
It is good for you to know that you are helping others both locally and around the world.
It is good for the Environment by cutting down on landfill space and air pollution.
Resold at charities' secondhand clothing stores

Sent to developing countries

Turned into wiping cloths, which are used in a variety of industries and businesses (everything from manufacturers to repair shops, construction industries, stores, and maintenance and custodial departments)

Processed back into fibers and turned into paper, yarn, insulation, carpet padding, and other items
If your town doesn't accept textiles with other recyclables, donate your items to a local recycling center, donation box or charity. Nearly 100% of donated items are recycled. .
Stuffed toys and pillows become car seat stuffing and automobile insulation.
T-shirts, sheets, towels, and clothing become wiping cloths.
Denim becomes home insulation.
Shoe soles become road paving material.
Sweaters and coats become carpet padding.
Curtains and drapes become stuffing for pillows, sleeping bags, and animal beds.
Wool sweaters and materials become baseball and softball filling.
Velvet materials become jewelry box lining.
Leftover fabric scraps become paper mon