Why Should I Donate Textile Items?
We've all learned through the last decade how important it is to recycle plastic bottles, paper and aluminum.  Now it's just as important to recycle your new or gently used clothing to the PINK textile donation recycling bins or depots near your neighborhood.  What is textile recycling? American-Recyclers provides PINK clothes recycling bins near you for your donations of your used clothing which provides a tax savings for you and your donations help those less fortunate. Rags are turned into other items such as wiping rags and resold as "bag of rags" products for commercial, industrial or private reuse. Households generate over 16 million tons of textile waste; of that amount, 2.62 million tons are recycled, 3.14 million tons are combusted for energy recovery, and 10.46 million tons are sent to the landfill. An average American throws away approximately 80 pounds of used clothing per person. On a national average, it costs cities $45 per ton to dispose of unwanted clothes.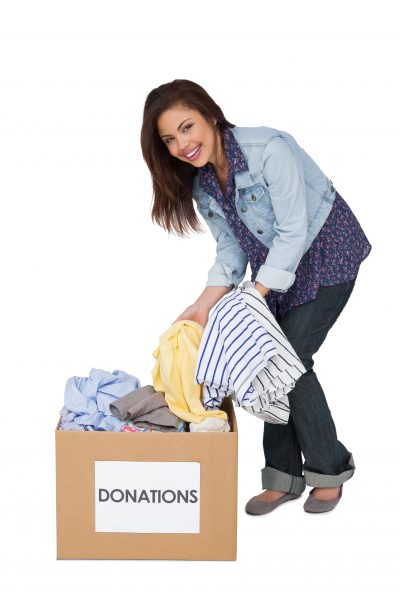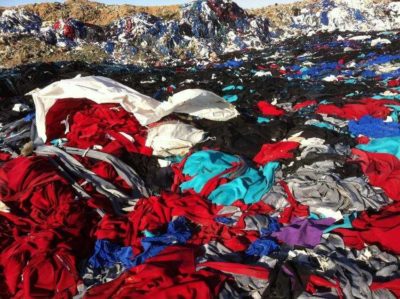 How long does it take for textiles to decompose?
Once clothes and household items hit a landfill, they begin decomposing.  Their fiber content determines the amount of time they take to decompose.  Natural fibers take a shorter time than man-made synthetic fibers.  A major disadvantage for the decomposition process is that landfills lack the oxygen needed for organic materials to break down. When clothing does end up in a landfill, it decomposes through anaerobic digestion. This process results in the emission of dangerous greenhouse gases that, in a landfill, are largely uncontrolled and end up escaping into the atmosphere, accelerating climate change.
The cost and maintenance of a community landfill ultimately rests on the citizen and his taxpaying dollars.  With a small amount of effort, citizens can donate and recycle clothes and household goods and bypass the landfills.  It's an opportunity to make a difference in your community and the environment at large.
American-Recyclers provides textile recycling bins in many states and cities.  Find clothing textile recycling bins in many cities in these states Arizona and Oklahoma, Louisiana and Texas. Call to find the clothes textile recycling bin near you!
RECYCLE FOR TOMORROW