Join our fight to reduce uneccessary textile waste
Did you know annually
Americans create 251 Million pounds of Trash and 135 Million pounds of it ends up in Landfills and Incinerators?
Join the small carbon footprint craze and
HELP KEEP OUR AMERICA BEAUTIFUL!
RECYCLE AND REUSE FOR TOMORROW!
Our recycling bins are found in multiple U.S. States such as
Arizona, Oklahoma, Louisiana and multiple cities in Texas
Finding a textile donating bin should be safe and easy! That is why you will find thousands of conveniently located American-Recyclers bright pink colored, professionally maintained textile recycle bins near your neighborhood and around town. American-Recyclers is textile service recycling company in the USA. American-Recyclers donation bins are found at local shopping malls,  retail strip centers, apartment complexes or in your neighborhood community grocery stores. Items you can donate are used clothes, shoes, socks, belts, scarfs, hats, undergarments, and toys 24/365 days.  Donated items are tax deductible.
Charitable Donations are Tax Deductible.
1 PERSON CAN DRAMATICALLY
REDUCE THE AMOUNT OF TRASH THROWN AWAY
Small changes in behavior can have a HUGE IMPACT ON OUR PLANET!
Please donate to SUPPORT your local causes, HELP our community and REDUCE Houston's landfills and get a charitable deduction on your income taxes
Why donate my
Unwanted Clothing and Textiles?
We hire LOCAL drivers who professionally maintain the American-Recyclers textile RECYCLE BINS as well as contribute to local economy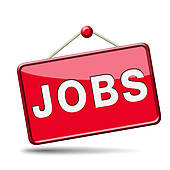 New clothes manufacturing uses an extraordinary amount of electricity and water. By recycling clothes the energy and water used doesn't simply go to waste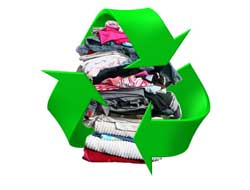 To local CHARITIES with funding donations whenever possible, such as Susan G. Komen and many more. Click here to see a list of our SUPPORTED CHARITIES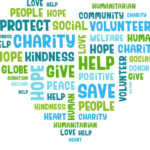 and to help REDUCE TEXTILE WASTE
YOUR DONATIONS MAKE A DIFFERENCE
Quality donated items are given back to our community for someone that may desperately have the need. We support local charities such as Susan G. Komen in Houston, Dallas, Baton Rouge, Oklahoma, The Bridges Foundation and many more. Your used clothing donations and textiles to American-Recyclers helps others who desperately need your gently used textile clothes donations as well as help your local community and the environment.